Home> Company News> Treatment of oily sludge by solvent extraction

English
Expeller Pressed Machine
AddressAddress: No. 225, Huangqiao Village, Beiyuan, Tianqiao District, Jinan, Shandong, China
Worktime9:00-18:00
Phone(Working Time)Tel:+86 0531 85064681
FaxFax:+ 86 0531 85064682
Treatment of oily sludge by solvent extraction
2018-11-03 09:19:47
Solvent extraction process for oily sludge
The solvent extraction process for oily sludge from refineries has been successfully applied in an industrial scale unit in Alans Refinery of BP in 1987. The purpose of developing this solvent extraction process is to provide an economical and effective technology for the recovery and treatment of oily waste instead of incineration treatment.
Study on solvent extraction mechanism of 1. oily sludge
Solvent extraction of oily sludge is based on the principle of greater solubility between extractant and oily sludge.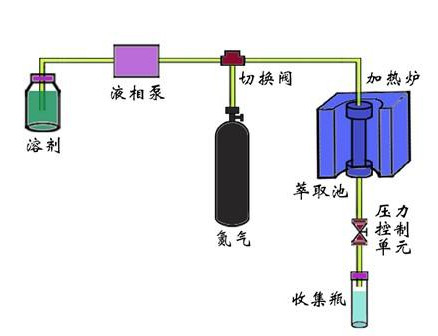 The oil is dissolved and separated from other components in the oily sludge by microwave heating. The extractant must be able to dissolve crude oil in oily sludge, including gum and asphaltene, while the recovery of extractant is based on the difference in properties between extractant and oil. The boiling range of extractant and oil in oily sludge should not overlap or overlap as little as possible in order to facilitate the recovery of extractant by distillation. Therefore, the design of extractant molecule composition should take into account the need for solubility and recovery, that is, the appropriate application of the principle of "similarity compatibility"

2. factors affecting the effect of solvent extraction line
The effect of solvent extraction of oily sludge is affected by many factors, such as solvent type, solvent/sludge ratio, extraction temperature, extraction time, extraction mode (such as agitation, microwave, ultrasound, supercritical, etc.).
3. Solvent extraction has many advantages, such as high recovery rate, good quality of recovered crude oil, less secondary pollution or no secondary pollution, but there are still some problems to be improved, such as cost performance, recovery rate and energy consumption.